About Us
Who We Are and What We Do
Sonrise Building Company is a family-owned General Contractor serving building needs throughout the Naples, Florida area since 1991. We are now under our second generation of leadership with a continued focus is on building custom, luxury homes and remodeling luxury homes and condominiums.
We carefully work with our customers to satisfy their individual tastes and lifestyles. We do this by listening to customer's desires, understanding their budgets, then working hand-in-hand with the architects and designers of our customer's choosing or through a highly talented team of architects and designers that we can bring into the project. Regardless of the approach taken, we work tirelessly to reduce cost without sacrificing quality in order to provide the best possible value to the customers we serve.
Unlike the majority of builders that price projects based on generalized information, Sonrise offers detailed pricing breakdowns that allow our customers to make their choices based on sound information. And once a project begins, we provide monthly "open-book" cost reports that cover every detail of incurred material and labor cost. We also provide them with weekly progress emails accompanied by photographs when appropriate, regardless of whether customers are in-town or out-of-town. And finally, if unexpected issues arise, we address them openly and without delay. In essence, Sonrise works hard to provide customers with understanding and peace-of-mind before, during, and at the completion of their building project.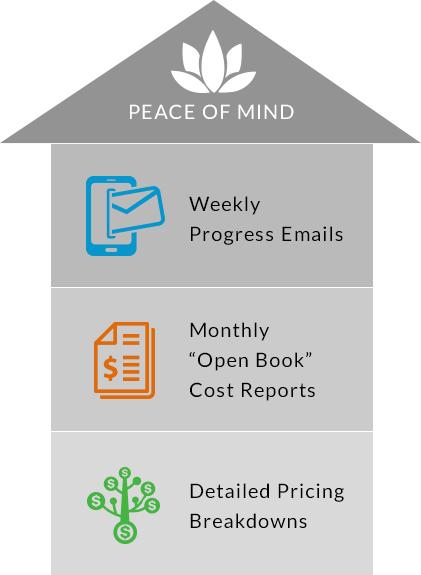 A Message From Our President
Since Sonrise began building back in 1991, the focus of our company has always been on the customer experience and the delivery of quality.
Through that focus, Sonrise has built a reputation for honesty, craftsmanship and value. We aren't the largest builder in the Naples area nor do we intend to reach for that goal. Instead, our goal continues to be highly customized service and relentless attention to detail. We don't cut corners with materials and methods, and we don't use low-cost, low-skilled trade labor as a way to sneak in some added profit. And while price is always an important factor, our customers understand the concept of total value – the total value that we pride ourselves in delivering. Our true goal is to make every customer feel that, at the completion of their project, their dollars where well spent.
If you are looking for a builder that prides itself on quality methods, distinctive craftsmanship, and an open-book approach to doing business, I hope you'll consider Sonrise for your upcoming building project.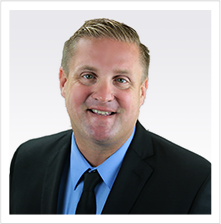 Luke Fredrickson
President/Owner
Sonrise Building Company